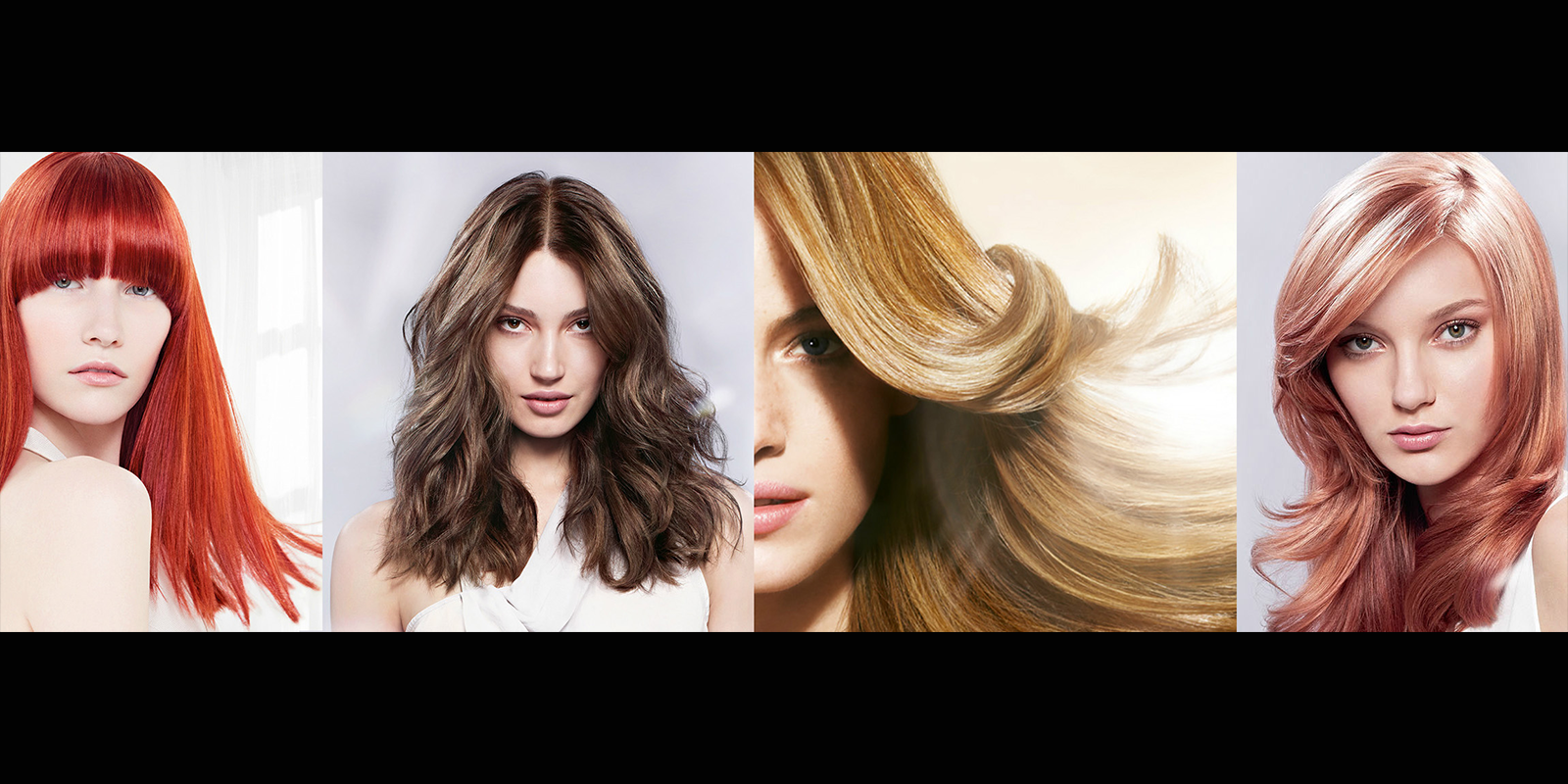 BLOG CREDIT: WELLA PROFESSIONALS:  https://blog.wella.com/us/
Looking for some seasonal shade inspo? Discover a new wave of winter hair colors just in time for cozy season with our round-up of the coolest hues. Whether you're planning your own transformation or looking for bold new ideas for your clients, here are the luxe winter looks you're going to love. There's a shade to suit everyone…
1. COPPER BROWN BALAYAGE
Image Credit: https://blog.wella.com/us
Looking for a change from sun-kissed summer balayage? Warm up brunette locks with a hint of copper instead. Ideal for autumn, this shiny, metallic hue is perfect for adding a seasonal shade shift to darker hair colors. To step up the shine, even more, spritz a post-colored style with EIMI Glam Mist, enhancing luminous, glowing color as hair catches the light.
2. ICE BLONDE HAIR
Image Credit: https://blog.wella.com/us
Winter calls for frostier finishes, and where better to start than with an uber-cool platinum or ice blonde? If their usual tone of blonde tends to fall on the yellow or golden side of the color spectrum, try taking things a little whiter with an icy blonde finish. It's glossy, sleek and impossibly chic. Then, to avoid color going brassy, recommend INVIGO Blonde Recharge Cool Blonde Color Refreshing Conditioner to your clients. It's a pigment-depositing treatment that conditions and brightens up their blonde.
3. LEATHER RED HAIR
Image Credite: https://blog.wella.com/us
A delicate balance between muted copper and intense red, leather red has a vintage, lived-in feel that was positively made for the 'gram. To achieve this covetable hue, use our permanent hair color Koleston Perfect, which is known for enhancing shine and delivering the purest, most balanced pigment. You can find the full leather red tutorial here, complete with formulas, tips on perfecting your technique, and a gloss-boosting styling routine your clients will love.
4. ASH BROWN HAIR
Image Credit: https://blog.wella.com/us
The perfect new-season update for classic brunettes? Ash brown hair. Moving away from warmer brown shades with touches of red or gold, this look is cool, smoky and rich, weaving together mauve-toned strands with sections of mink. The style in loose waves to show off every shade in this multi-tonal look, then mist with EIMI Ocean Spritz and scrunch through mid-lengths to ends of hair for tousled texture.
5. BLUE BLACK HAIR
Image Credit: https://blog.wella.com/us
This color screams flawless Halloween hair. We predict dark-haired fans will be lining up to take the plunge with an inky blue-black hue as the temperatures start to drop. Achieve this bold look by coloring hair a jet black hue, then make like Kai Sohn and apply semi-permanent Color Fresh CREATE in Tonight Dusk solo, plus a 10:2 blend of Super Petrol and Tonight Dusk.
6. ICED LATTE HAIR
Image Credit: https://blog.wella.com/us
Take your iced coffee obsession next-level with a blend of cool blonde tones. Weave lighter blonde strands between sections of cooler dark blonde ribbons for a hue that's freshly brewed. To get the look, use a classic balayage technique to sweep our award-winning pre-lightener Blondor Freelights + 9% through alternate sections of hair, then tone with permanent Illumina Color 10/69 + 1.9%.
7. ROSE BROWN HAIR
Image Credit: https://blog.wella.com/us
Everything's rosy - especially with this rich, glossy shade of rose brown. Proving that pastels aren't just for blondes, rose brown adds a warm pink tint to light brunettes and works as an all-over color as well as a shade-enhancing ombre or balayage. Achieve this filter-finish shade by veiling pre-lightened lengths in our demi-permanent hair color Color Touch 7/75 + 0/56. This rich formula brings a whole new meaning to the 'dream team'.
8. DARK BLONDE OMBRE
Image Credit: https://blog.wella.com/us
Warm blondes aren't just for summer. Tone down sunshine-inspired ombre by taking blonde a few shades darker for their winter hair color. Stretch brunette roots to balance out their color, finishing with a few scattered blonde babylights to give this look a seasonal spin. INVIGO Blonde Recharge Warm Blonde Color Refreshing Conditioner will keep color fresh, golden and glossy year-round.
9. CHOCOLATE BROWN HAIR
Image Credit: https://blog.wella.com/us
A classic brunette shade is always a winter hair color favorite, and we're addicted to this silky chocolate brown hair hue. It's deeper, richer and shows off shine like no other. Create your own version of this decadent dark brunette color by applying 4/71 + 5/1 + 1.9% to roots, with a 5/5 + 5/75 + 1.9% pull-through. Flawless.
10. FADED PASTEL HAIR
Image Credit: https://blog.wella.com/us
Switch up summer's sugary pastel pinks or aquamarine blues with a faded, smoky finish to make your latest color work for winter. Create a soft, faded finish to a light-colored base by glossing hair over with Opal-Essence by Illumina Color in Platinum Lily or Titanium Rose. Frosted pastels = winter hair color perfection.
11. CHERRY RED HAIR
Image Credit: https://blog.wella.com/us
We're loving cherry red hair for the cooler season; perfect for those wanting to try something new, fun and dramatic with their winter hair color. To create this rich, delicious look, apply Koleston Perfect 55/66 + 6% from root to tip. Then, add the cherry on the cake: a post-styling dose of EIMI Just Brilliant for major shine.
---
---