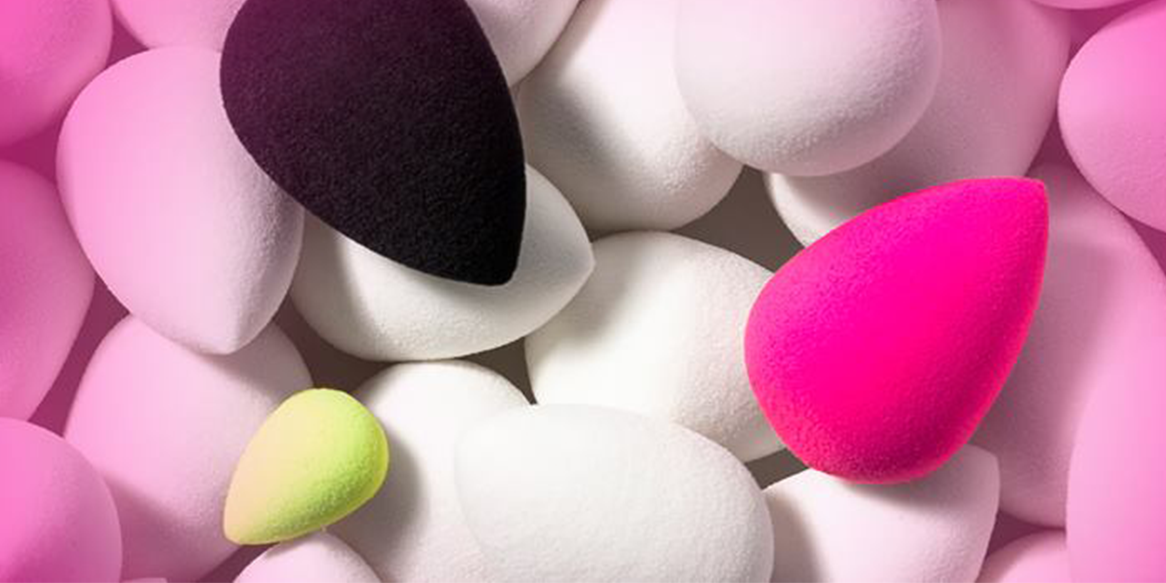 What is a beauty blender?
Let me give you a brief idea about what a sponge blender is, and what its uses are. While using a brush/hand to apply the product on your skin, there might be chances of getting streaks. However, a sponge blender, on the other side gives a more perfect finish. You can use these sponges to apply moisturisers, tinted moisturisers, primers, foundations, and even use them for contouring and highlighting. There are different kinds of blenders available in the market and which come in different shapes serving different purposes.
How to use a beauty blending sponge?
You can use a blending sponge for either wet or dry application. For Wet application, expose the blender to running water or dip it in a bowl of water till it's completely saturated. Then, squeeze the water out completely. Now, the blender will become double the size. Please make sure it is damp. Now, you may use this to apply foundation on your skin. Apply the product (foundation) using a dabbing motion (by gently pressing it into the skin), never try to wipe the product onto your face using a sponge. For dry application, please use the sponge directly on to the face, using the same motion.
Pros:
You get an even and flawless finish if applied in the correct method.
Cons:
It sucks up the product more compared to a brush (yeah after all it's a sponge), especially when used with dry application method.
Cleaning the blender:
You can use make up brush cleansing soap/ liquids to clean these, they need to be cleaned often as they suck up a lot of product. Some of the blender brands come up with their own preferred cleaning liquids.
---
---